Hometown Vinyl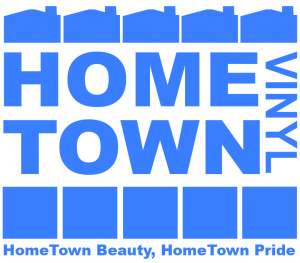 SCIW Fence Products continues to bring integrity and expertise to the vinyl fence and railing industry with our "HometownVinyl" brand.
The HOMETOWN Vinyl fence and railing lines are members of the SCIW Fence Product family. With more than 90 years of experience in the manufacturing and distribution of quality fencing products. We developed both product lines with quality and durability in mind which we are confident that our products will exceed your standards by adding beauty and elegance to your property. We strive to ensure complete customer satisfaction through quality products and exemplary customer service.
Hometown Vinyl manufactures their products with 100% virgin PVC to maintain superior durability to withhold almost any condition. We provide a large selection of maintenance-free fence and railing available in a wide variety of style, colors and sizes.
We have committed considerable resources in state of the art fabrication equipment and inventory to ensure every fence and railing jobs are fabricated to exceed your expectations. All jobs are manufactured in our 30,000 sq./ft facility in Mickleton, NJ. Our fleet of trucks will ensure that your orders are delivered on time, every time. All orders are heat wrapped to ensure it arrives on the job clean and ready for installation.
One of our goals is to provide quality material at a competitive price without compromising the integrity of vinyl fencing and railing. We are aware that many low priced, low quality products are currently in our market such as imported products, recycled products and home store products. This has eroded consumer confidence in a product that is supposed to last a lifetime. We will not participate in this erosion. The foundation of our organization is built upon value, integrity, and honesty. We have used these ideals to grow our business since 1923 and will continue to do so.
Securguard
SCIW Fence Products has partnered with leading manufactures around the country to create Securguard chain link fence systems. The complete line of Securguard chain link fence consists of Securguard, Securguard II, Securguard MAX, and Securguard Color. We have created a top quality perimeter security fencing system that will meet every need from the safe enclosure of a backyard swimming pool to the high security perimeter fencing required at government facilities.
When chain link fence is needed for residential applications use our line Securguard Residential. For standard commercial application, our Securguard II will meet your needs. Securguard MAX is our heavy industrial grade chain link fence used for high security locations such as governmental buildings, airports, and military bases. Securguard Color is our line of chain link fence that is coated to resist all weather condition and prevent additional corrosion.
Our high quality products coupled with competitive pricing and on time delivery combine to make SCIW Fence Products' Securguard – the only logical choice for chain link fence systems.