Meet the Team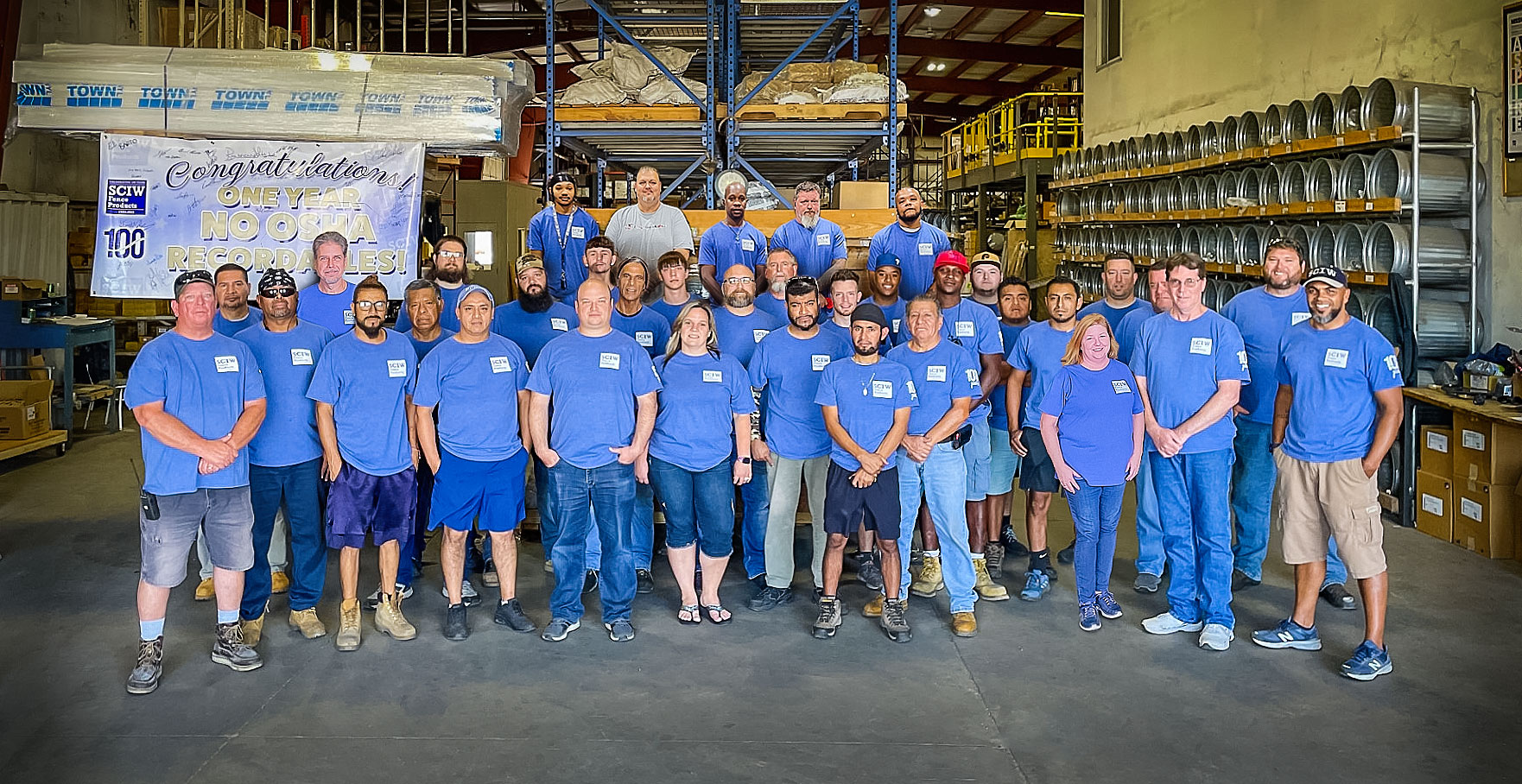 Rafael Bayona - General Manager

Rafael (Raf) has been in the fence industry for over 23 years. He started as a yard guy helping customers, loading trucks, and working with the elite in distribution. He worked his way through the company and was moved into the manufacturing field where he learned how to run CNC machines, welding and filling chain-link gates, worked in the woodshop, processed work orders, and handled day to day commitments of orders. From there he moved into the sales field and worked as the "Counter Guy" for 13 years. During this tenure he worked hand-in-hand with the everyday fence guy, heard both their pains and stories of success in the industry. He also learned market share, competitors, and the value of margins vs. cost of goods. Rafael then moved into a managerial position gauging in the dealings of personnel and managing/teaching what he has learned and funneled it to his team. This helped make his peers stronger and more confident in their everyday tasks and relationships with customers in the industry. Rafael loves to spend time with his fiancé, his loving kids and pets, and on his downtime loves to produce music, Marvel/DC, and watching football.

Paul Culbertson Jr. - Assistant General Manager

Paul has been with SCIW Fence products for almost 20 years since high school, first as summer help and then into a full time position after attending Rowan University. He has worked in almost every position here at SCIW and has a wealth of knowledge about all of our product lines and capabilities. Paul manages our inside sales, shipping and receiving along with overseeing all PVC sales. Outside of work Paul spends his time with his wife Lisa and their three children. As a fan of the Philadelphia Flyers and Phillies he is always ready to talk sports. Paul and his family believe in helping others, they support and help raise awareness and money for Cystic Fibrosis Foundation.

Patrick Steckel - Inside Sales Manager

Patrick has been with SCIW Fence Products for over 10 years, starting in our Hamilton location and now in our Mickleton headquarters. Prior to working at SCIW, Patrick has worked extensively in both the wholesale and installation side of the fence business so he has a wealth of knowledge to offer our customers. Patrick is always willing to share his knowledge. He also served three years in the Army as a Helicopter Mechanic and is a recipient of the Army Achievement Medal. During Patrick's free time he travels the country, often visiting Florida, Pocono Mountains, and the Jersey Shore with his wife Kim.

Rob Hulitt - Operations Manager

Rob has been with SCIW Fence Products for 7 years overseeing all design, production and quality control in our state of the art PVC manufacturing facility. Rob has a long history in the fence industry with installation, manufacturing and sales. When joining SCIW Rob brought a wealth of knowledge about the PVC manufacturing industry and is available to help our customers with all of their PVC questions. Rob holds a BA from Stockton State University and MA classes from Temple University. He is an affiliated member of the South Jersey Food Bank. Rob spends his time away from work with his wife Elizabeth and their two sons. He is also a sports enthusiast and actively plays baseball and golf. He also enjoys carpentry work and home theater design.

Sandra Pitts - Inside Sales and Marketing

Sandy began working at SCIW in 2019 as marketing and sales representative with an Associate Degree in Business Administration from Rowan College of Gloucester County. When not providing customer service with a smile, she is the one creating forms, catalogs and email blasts keeping you up to date on all things SCIW. Born and raised locally, on her days out of the office she enjoys getting out of town by plane, train or automobile. Mostly she can be found with her family in their RV headed for the next adventure.

Dave Carmany - Inside Sales and Counter

Dave has been with SCIW for a little over 2 years. He is a 1985 graduate of Stockton College with a bachelor's degree in psychology. He also brings 35 years of experience in Customer Service, Sales and Management previously working in the Casino Industry and Consumer product industries such as specialty home glass, sinks and faucets. Dave lives down the shore with his wife Denise where they enjoy hanging out with family and friends while living the shore life.  

Mike Ragan - Inside Sales Representitive

Mike came to SCIW in 2019 as a Sales and Service Rep. He has a background in construction and retail. He was married in 2010 and had a son in 2012. Life has never been the same. His world revolves around his family and they spend a lot of time in the woods enjoying nature with their 2 dogs. When he is not at work or with his family, you will find him on the golf course chasing that little white ball into the woods.